Elinchrom Adventure School
Elinchrom has been producing high-quality studio flash and light shaping tools for professional photographers for over 50 years.
Project: Elinchrom wanted to create a micro-site focused on original, educational content and curated content within the action sports genre. The challenge was to create a brand experience that mirrored Elinchrom's, while providing a look-and-feel geared towards adventurous photography.
My Role: Art Direction and Visual Design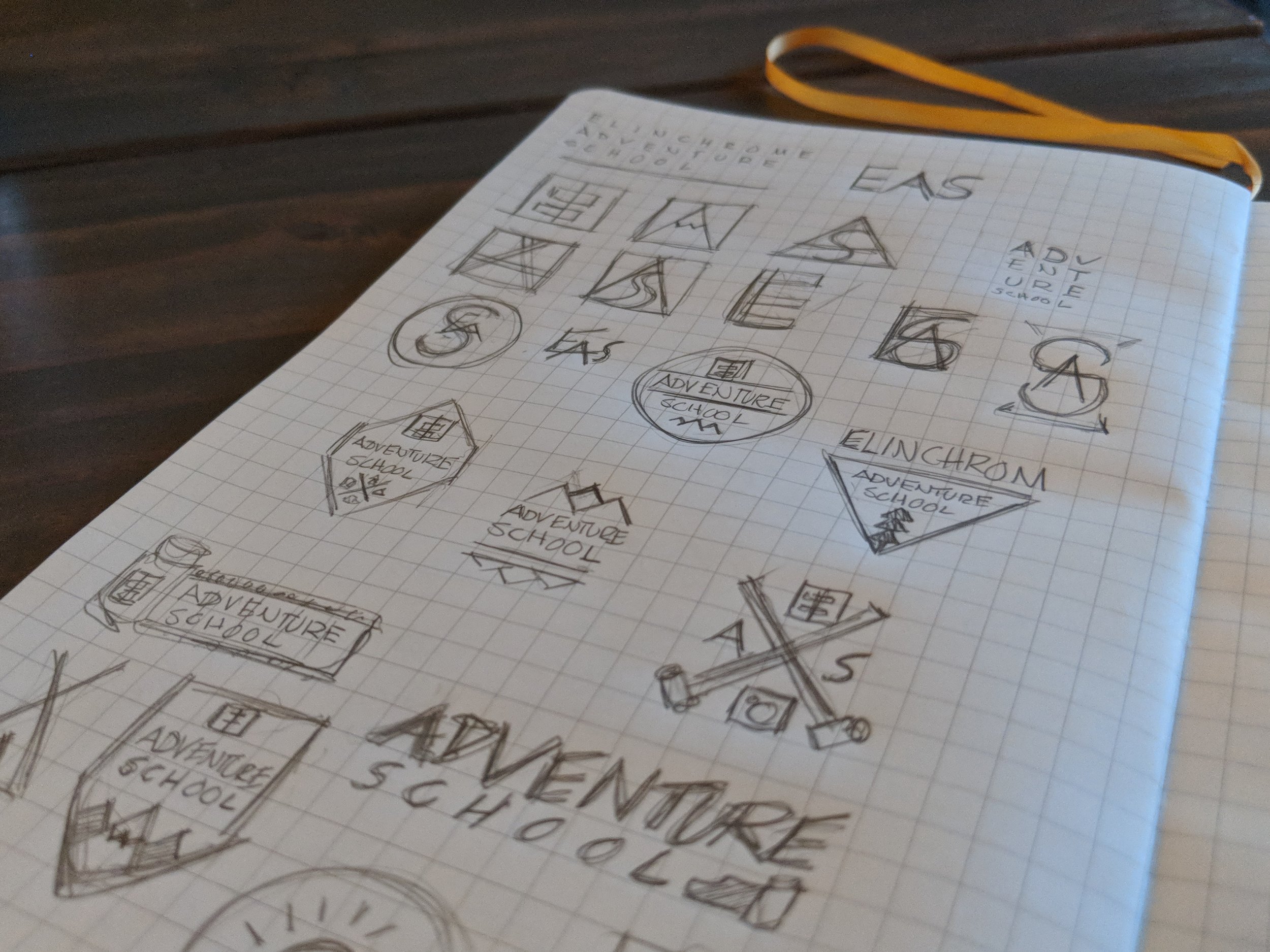 Adventure School's logo needed to compliment the existing, geometric look of Elinchrom's branding.
Multiple options were explored, ranging from illustrative solutions to abstract.
Logo: Final
For the version that was selected as the final, I used Elinchrom's geometric, thick-line logomark as a base, and played off the acronym "EAS" to create the other two blocks, "A" and "S." The idea was to use the blocks to represent a couple of the environments typical to the action sports/adventure photography scene.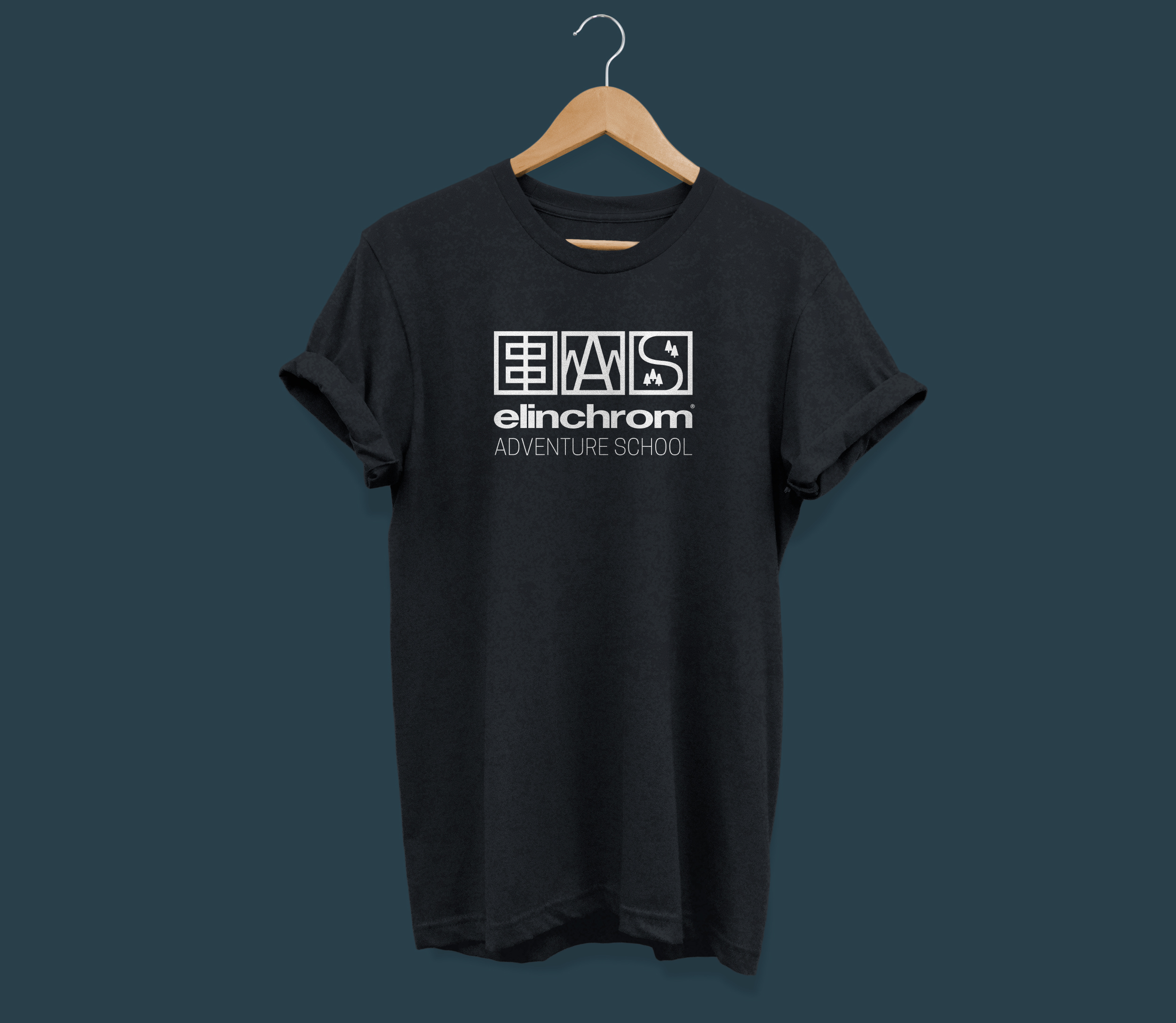 The Adventure School logo was used on t-shirts, posters and social ads to help promote the website.
Micro-site Creation
The two main requirements for the Adventure School micro-site were, first, that it would display its primary educator, adventure photographer Michael Clark's, imagery front-and-center. And second, that the lighting equipment used would be clearly displayed and cross-linked to Elinchrom's US website.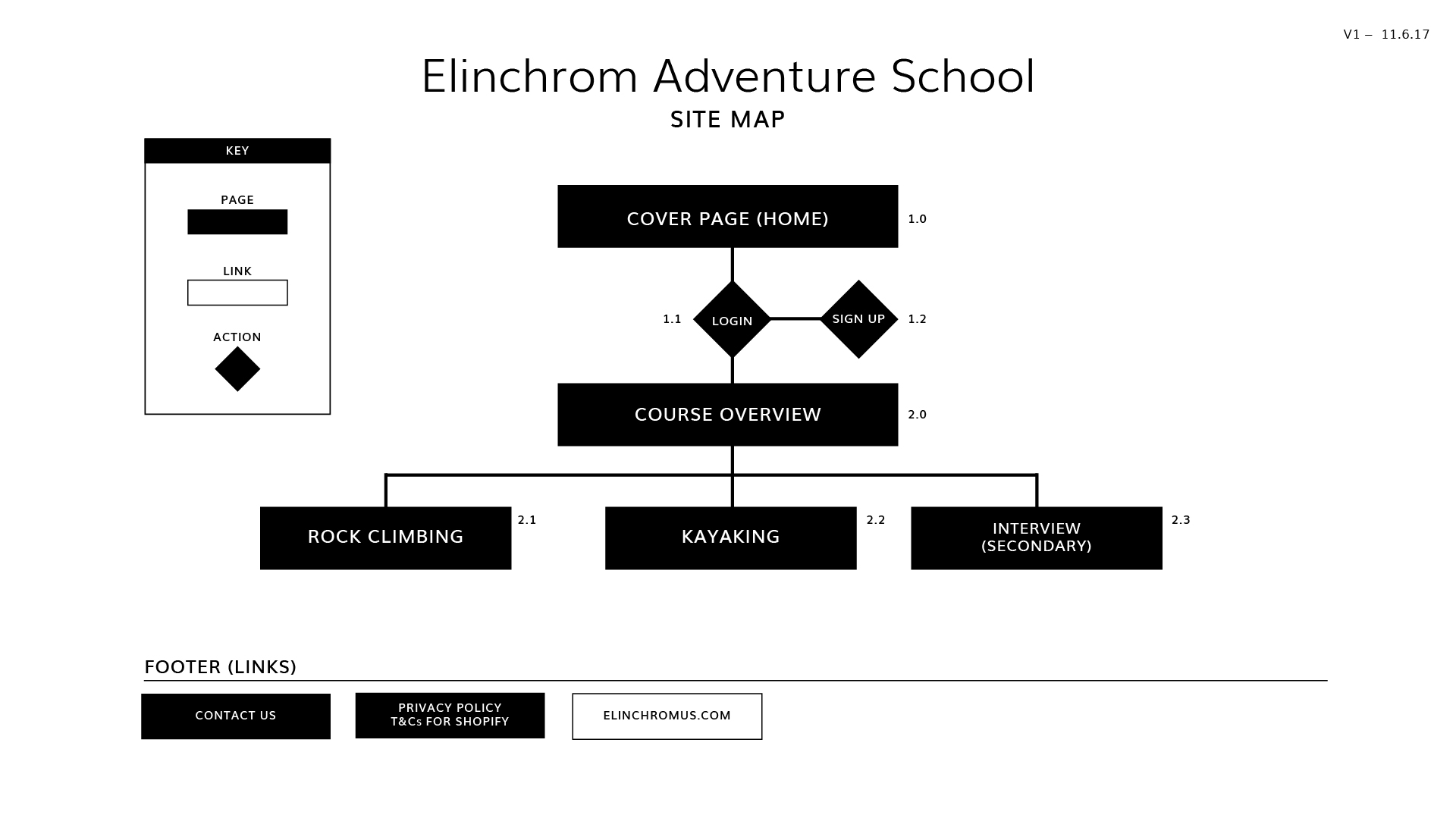 With the branding complete, the next step was defining a sitemap. Since Adventure School is a fairly small and straightforward site that drives straight to its content on the homepage, we opted to skip defining user journeys.
One the sitemap was defined, low-fidelity wireframes were sketched, defining the general flow of the content, and the content was collected and edited.
Since we were using Squarespace as a platform, there was no need for high-fidelity wireframing, or prototyping as we were able to iterate quickly within the CMS.
We did a few 45min user testing sessions. Some of our findings were:
1) Users wanted a quicker way to navigate to the next article without scrolling back to the top
2) Cover page caused confusion (this was removed for launch)
3) Overall users were pleased with the large imagery and quality of content
Launch
The site was launched to positive reactions from the Elinchrom brand, as well as its user base. Currently the site is receiving between 6-800 views per month, with more original content planned.
You can view the live site here: Elinchrom Adventure School